As the current economic expansion enters its 10th year, one of the biggest obstacles holding construction back during this cycle has only become more pronounced: the building industry's epic labor shortage.
Get online to get them on-site.
Of course, meeting millennials and Generation Z where they're at also means using Facebook, LinkedIn, and Twitter to get the word out on opportunities and careers in construction, and many firms use those platforms, in addition to dedicated recruiting sites such as Handshake, Symplicity, Glassdoor, and SilkRoad.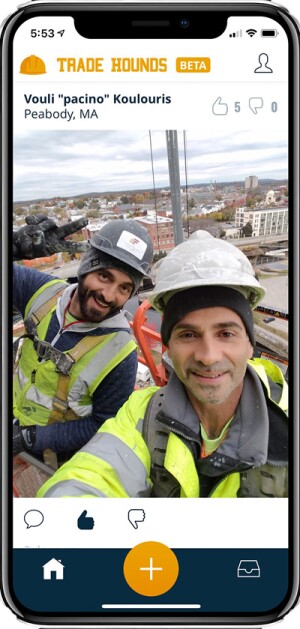 One technology platform, Trade Hounds, which can best be described as an Instagram-like showcase for construction projects, actually takes the stigma that's associated with manual labor and turns it on its head, by giving trades people a forum to display their work with pride. What's more, it leverages a piece of technology that they can access from the jobsite—their phones. "Facebook and Instagram are great, but what makes Trade Hounds different is it allows construction workers to go online through the lens of a construction worker and be seen that way, too," says Peter Maglathlin, co-founder and CFO...
By Joe Bousquin
https://www.buildingforward.com/workforce-efficiency/special-report-solutions-for-the-labor-crunch_o?bwts=1555701165