In The Growing Gospel Of 'Workism,' Is All Work Holy? | The Christian Science Monitor
Jake Hammel kinda gets why a bunch of Hollywood celebrities and Manhattan muckety-mucks might try to spend their considerable dime trying to finagle their kids into a big-name college.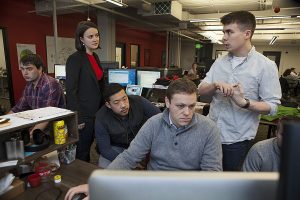 His own are just in kindergarten and first grade. When he heard on the radio how the FBI caught 50 of the nation's most successful and wealthy families paying bribes and faking the merits of their children to get into the nation's most prestigious schools, he could at least understand their motives.
"You know, wherever you're at financially, you can just kind of scale it down and think, well, if I had a percentage of my salary that I could try to buy my kids' way through something, would I do it?" says Mr. Hammel, a sheet metal worker in Carlyle, Illinois, a rural town in the southern part of the state.
But, yeah, while one of the most of important values in his life is to take care of his family and provide for their future, it also means a lot to him to be able to work hard, earn an honest wage, and feel good about what he does. He wants to instill that in his children too: that no matter what they do, they should want to put in the work for what they want to achieve . . .
https://www.csmonitor.com/USA/Society/2019/0322/In-the-growing-gospel-of-workism-is-all-work-holy